Things To Do While Staying At Nettles Farm
Pizza, Pizza! As a Group Sport
Nettles is committed to pizza making, as a fun group activity. Nettles makes organic pizza dough every Sunday. Each suite has its own pizza oven, each capable of very hot oven decks and each make commercial grade pizzas. We provide "pizza kits" composed of organic pizza dough, and a menu of special ingredients, such as our own fermented black garlic, our own canned chicken gizzards with a special suya spice, carmelized leeks, red sauce, walla walla onions, and other things growing around the farm.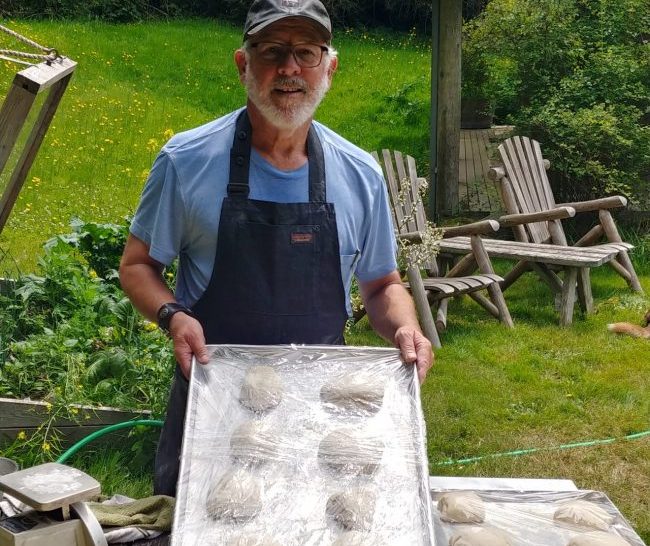 Moondance Kayaking Adventures
Moondance Sea Kayak offers guided foraging and other tours from Legoe Bay. Owner Kristi Kucera and her experienced guides have led hundreds of trips and will make you comfortable no matter your skill level. You will want to book with them a week in advance if possible, and let them know where you are staying. Ask for their special Sunset Paddle!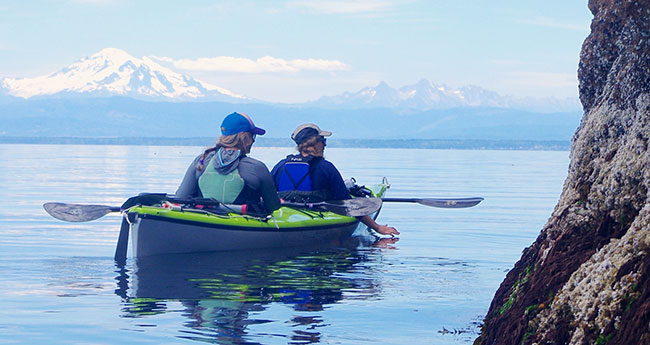 Whale Watching
Outer Island Excursions offers whale watching and other adventures on small boats that originate from Orcas Island. Owner Beau Brandow has an amazing success rate at finding both Orca and other whales, and may be able to pick you up from out beach.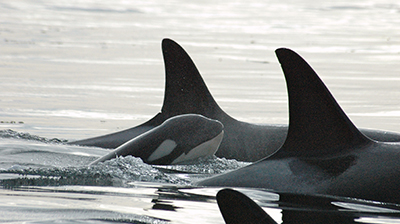 Take A Tour of the Reefnets
From July through September, you can join the Salish Center for Sustainable Fishing Methods, for a water tour of the reefnets. Simply go to SalishCenter.org and tap the donate button for options.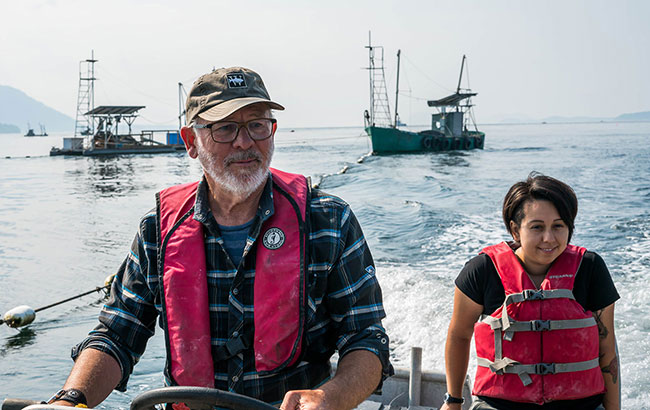 Ancient Fossil Viewing
Our beach is one of the best beaches on Lummi Island. The goats (right) are standing on a 75 million year old fossil of a palm tree. This fossil is accessible at a 2 foot or lower tide.