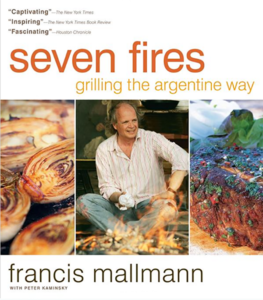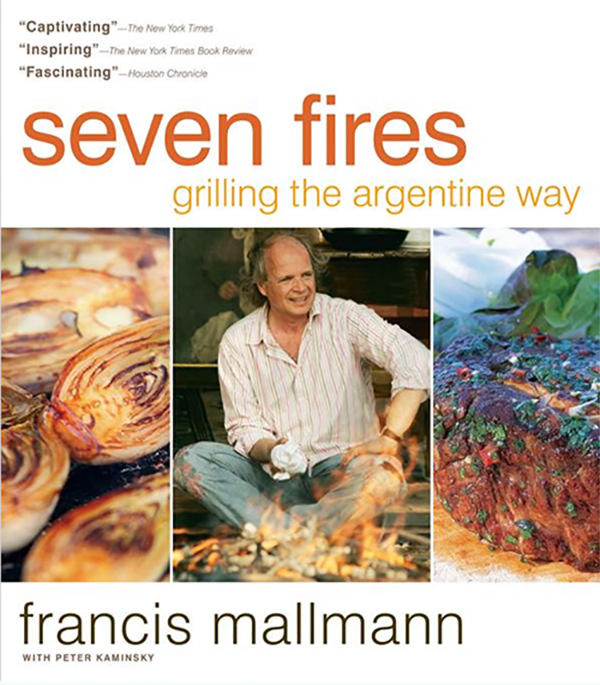 Empanadas Salteñas (pgs 56-57)
Scratch-made empanada dough filled and rolled by hand with potato, beef and egg. We will prep the empanadas to be baked for Sunday morning breakfast!
Griddled Asparagus with Egg Vinaigrette and Toasted Bread Crumbs (pg 60)
Fresh, local eggs and asparagus from right here on the Island.
Rescoldo Vegetable Platter (pgs 61, 260-261)
Ember-roasted peppers, eggplants and onions served with chapa-fried Cuartirolo cheese (or best available) and olives.
Salish Sea Halibut La Vara Style (pg 156-157)
We'll be substituting the very special (by way of a limited season) Salish halibut for salmon, using native Ironwood branches to skewer, stake and roast this rare treat. Served with a fresh, vibrant chimichurri.
Patagonian Potato Galette (pg 166)
We'll challenge our skills with this impressive potato dish that is assembled and crisped on the chapa with plenty of clarified butter.
Bife de Chancho Wrapped in Prosciutto with Sage (pg 118)
Ethically and sustainably raised pork from Carne in Bellingham with prosciutto and farm-foraged sage.
Burnt Oranges with Rosemary (pg 222)
We'll be using this infinitely adaptable technique to bring a light finish to your meal with local yogurt and rosemary from the farm.