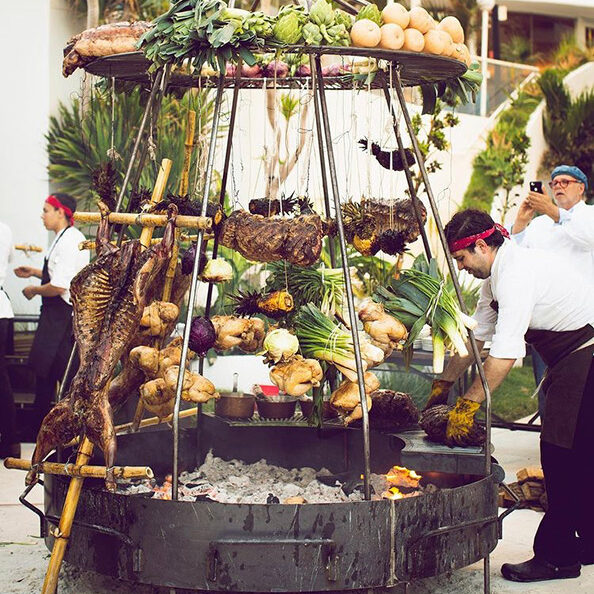 Join us for Lamb Dinner at Nettles Farm! 
July 2, 3pm – 8pm
Chef Tito Hubert is here with his extended family, direct from Argentina. Join us at Nettles Farm on Friday, July 2, when they will be roasting a whole lamb over an open fire, using our new fire tools from Del Fuego Ironworks. Dinner will be authentic, rustic Argentine fare, served and enjoyed informally from 3:00pm to 8:00pm. Some beverages will be available, but to be safe bring your own. It will be an experience you won't want to miss!
Twenty tickets are available at $60/person. Get yours soon!
Purchase Your Dinner Ticket Now