Cooking with FIRE!
Workshop 1: A Weekend Workshop Cooking with Francis Mallmann's Cookbook "Seven Fires"
May 14-16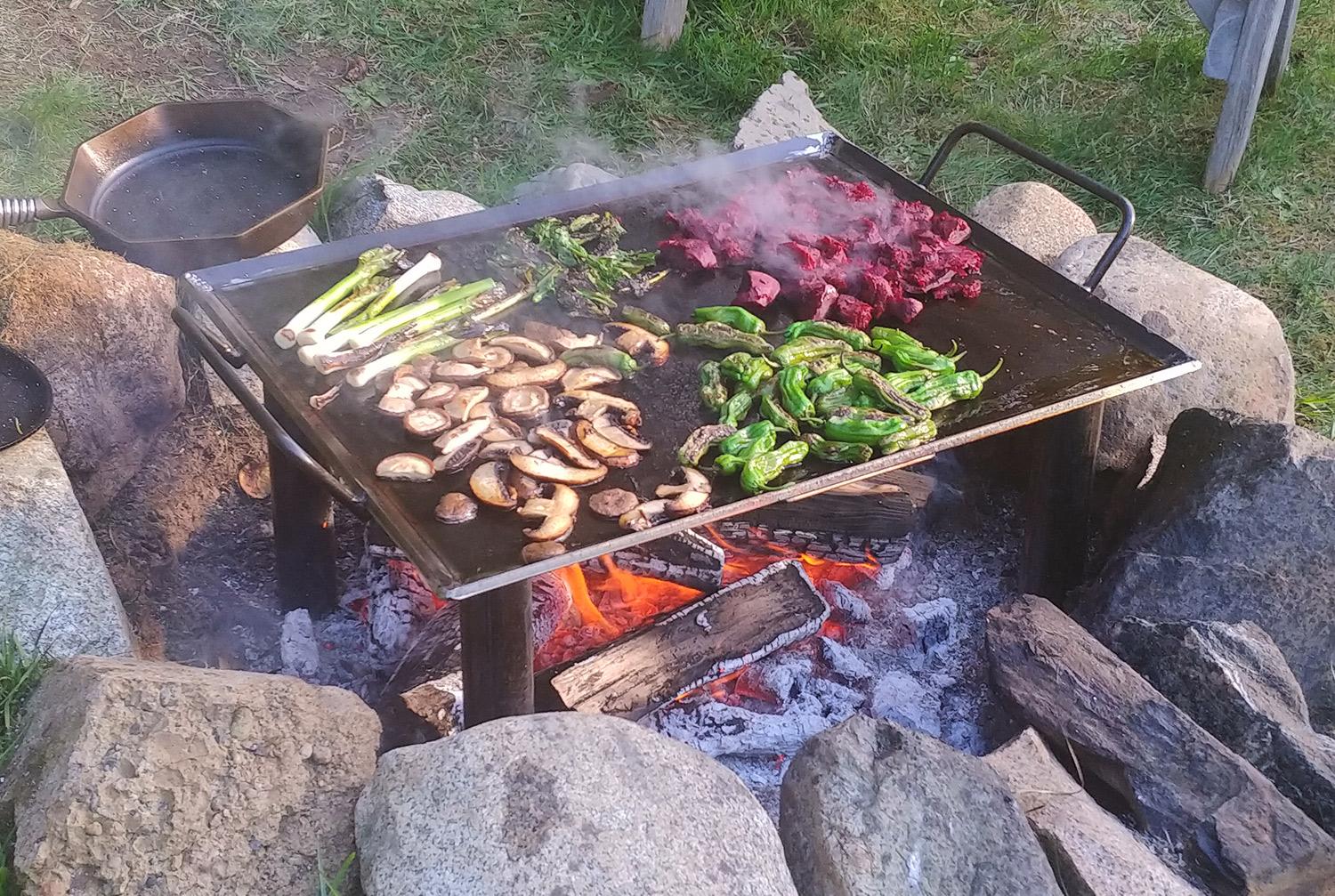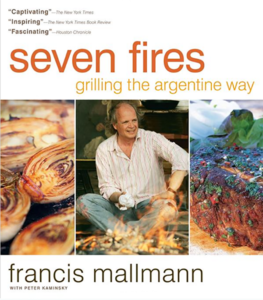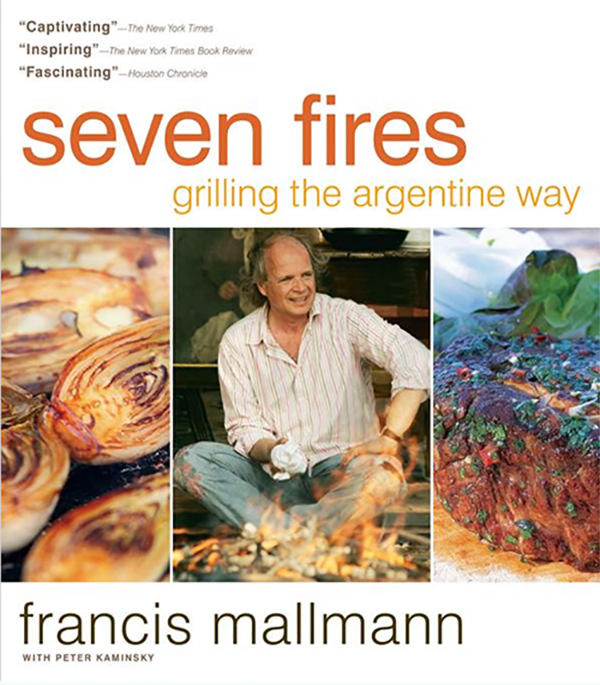 Let's explore the endless possibilities (and pitfalls!) of the most primal cooking method using Francis Mallmann's book as a guide. In this workshop we'll be cooking our weekend meals over open fires. Our primary tools are the Chapa and the Parrilla:
A Chapa is merely a heavy steel plate with legs that support it over the fire. Ours is 24″ x 30″, and built by Sam Heuser at Del Fuego Ironworks in Portland, Oregon.
A Parrilla is a charbroiler that uses charcoal and wood for fuel. Ours is a heavy-duty gas grill that has been gutted to receive mesquite charcoal instead of gas.
We will start the event with oysters and wine on the beach on Friday afternoon, then relax on your own that night. Saturday we will start our day of cooking at 9 am, after a breakfast of your own making. The menu will be finalized the week before the event. We'll be cooking with local ingredients; grass fed beef, roasted organic vegetables, empanadas that we'll make, and more. Nettles Farm will provide all of the ingredients and you bring the book. We're looking forward to it!
Please email Riley to make your reservation. He will need names and emails of everyone in your party.
Cost is $200 per person, plus lodging.
Note: We will observe Covid 19 protocols for the event by dividing up into two pods of your choosing. Our cooking and eating will be outside, and indoor mixing will be limited to those in the same pod.