Winter on the Farm
We are well into winter. We've had a week of 15 degree weather, 8″ of snow, and now almost 3″ of rain in the past few days. All good for salmon, not so much for chickens and humans. However, we are hatching chicks in this cold weather! We have 3 dozen Dutch Barneveldts, but still only a few of the famously rare and delicious La Fleche. Come and see them, come and taste them! You can even buy some of the Barneveldt hens for layers.
Let's build a Sauna!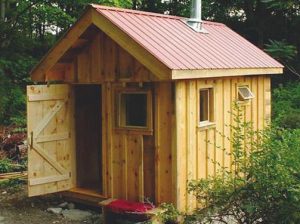 Let's turn our minds to getting warm! Our workshop is to build a free-standing, wood burning sauna. I already have the stove, a Harvia 20 Pro, and the vague outlines of a design. It will consist of an 8′ x 10′ building, with a small covered changing porch, and an outdoor shower and deck. I propose to build it over 2 weekends, March 14 and March 21.
The cost to join in is $0, but if you stay over (and you should), there is a discounted rate for rooms. We will cook together in the evening which, I really hope you all do, as that is part of the fun. Stay Friday night, and everyone bring something to add to the dinner. We will start working at 10 am Saturday March 14, after a breakfast of Nettles Farm eggs and fresh roasted coffee. You need to bring or make your own lunch. We will cook two of my amazing French chickens on Saturday for dinner. For those who can stay on Sunday, we will begin again after breakfast, and work until lunch. We will repeat the process the following weekend, and end with a fantastic sauna.